Corporations tend to organize in order to support new business processes on the move leveraging on the mobile technology available today through wide offering of smart-phone and tablet.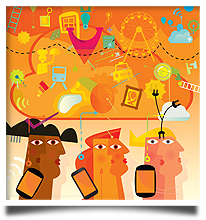 The public, either consumer or private citizen, has available since a while  the mobile technology but only recently with smart-phone and tablet and with special rate for mobile internet navigation he became to explore the mobile apps offering learning how to select effective added value mobile services between the very many ready to download from the different marketplaces.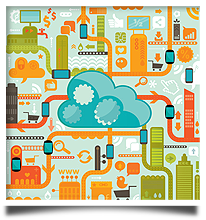 The IPV6 standard foresees for IoT (Internet of Things) in the next future a great capacity in connecting objects and people making available a wide range of new services from the CLOUD to businesses, professionals and citizens.